About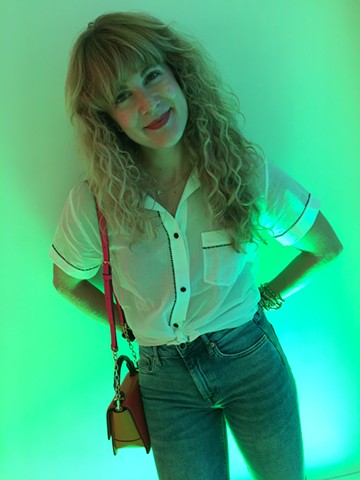 Dana has always been a maker. Her entire life has been centered around her creative ambitions and love for art and fashion.
She currently works as a full-time fashion designer in New York City and has designed for Kate Spade, Ralph Lauren, Jessica Simpson and Lucky Brand. While apparel design is the foundation of her work, she focuses her artistic efforts on all types of textile art, manipulation and design. Her work is multi-faceted and emphasizes technical sewing construction, skill and detail in every medium she works with. This includes endeavors in needlepoint, hand embroidery, weaving, knit and crochet pieces, traditional tailoring methods and leather work.
Dana grew up on Valley Forge Mountain, where she still lives and works when not in NYC. She holds an MS in Fashion Design from Drexel University and a BA in Art and Art History from Elon University.